COVID-19 LABORATORY UPDATE
Lab is Open for all services
Hello Doctor and Staff,
Welcome back to the wonderful world of dentistry! I hope this finds you in good health. While many things have changed in 2020, this one has remained the same: Our lab's commitment to You, Your patients, and Your safety. During this time, we have; implemented additional services and safety precautions, expanded the lab, and built this new website. I invite you to explore it. I'm confident that you will find this to be a valuable 'go-to' resource for your practice. For instance, we're adding links to suppliers, for those hard to find PPE items, and a Patient Map & Instructions for Custom Shades at the lab. It is time to make dental great again, and we are ready! Stay Safe & Be Well,
Larry Murphy CDT
President
Martines-Mirror Image Dental Studio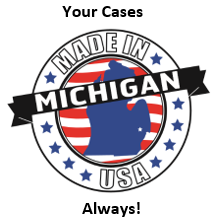 Digital crown, bridge, and implant specialists

Implants
The integration of CBCT guided surgery, patient-specific custom abutments, angled screw channels, screwmentable crowns, and hybrids, has brought the two worlds of fixed and removable together. We have the technology to restore the most challenging case.
Don't just take our word for it